Once a year, on the day of the Berkeley Half Marathon, I try to make a point to leave extra early to get to yoga, because they shut down my normal freeway exit.
This year, it didn't matter - life had another plan for me. Right when I got between the two exits that were closed for the race, emergency vehicles started pushing through the traffic, and closed every single lane of the 80.
At first I was quite grumpy. Then the woman in the car behind me started to cheer on the runners - who were just a few feet away from us.
Then I remembered: I know exactly what to do in this situation. My Burning Man skills kicked in. I rolled down the window and pumped up the jams for the runners.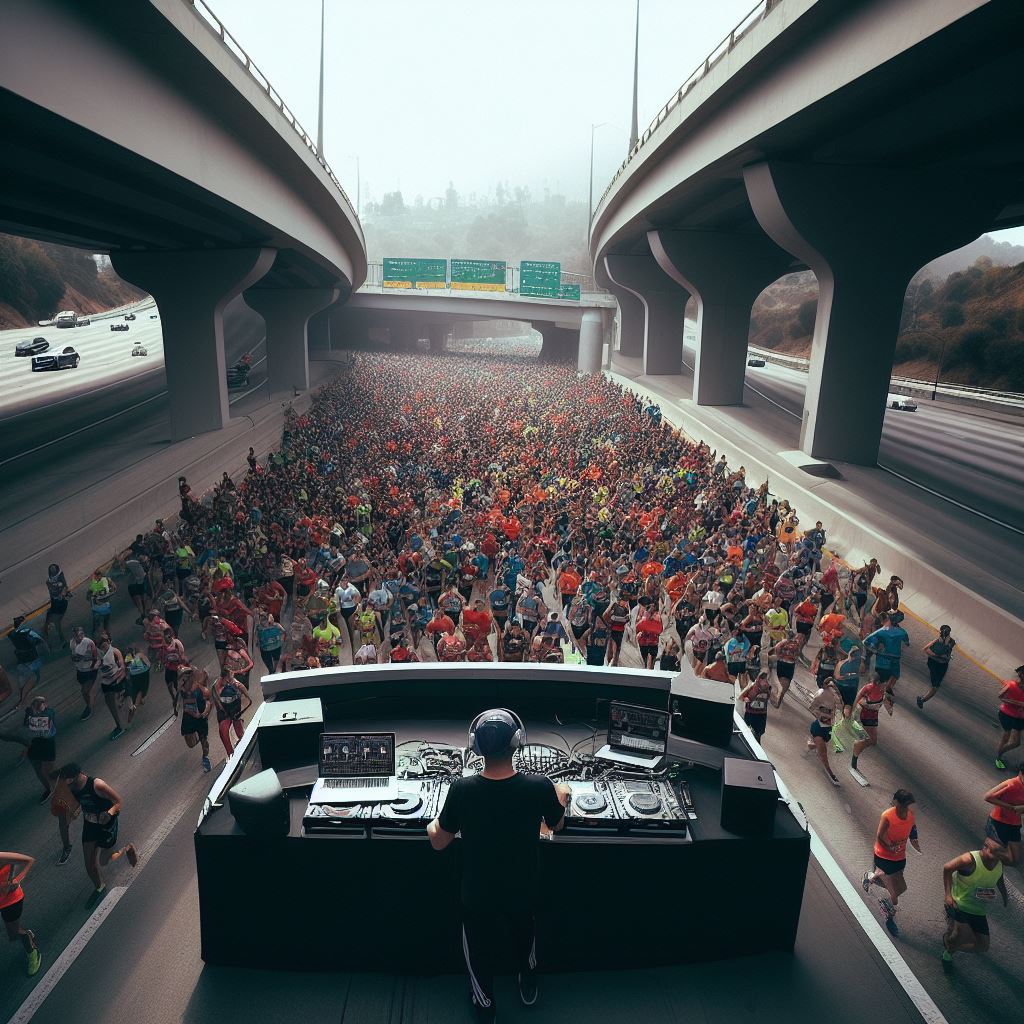 ---